"It Is Certainly Our Intention to Have an Embassy in Tehran," Believes Brendan Ward.
admin
April 28, 2019
8

7 minutes read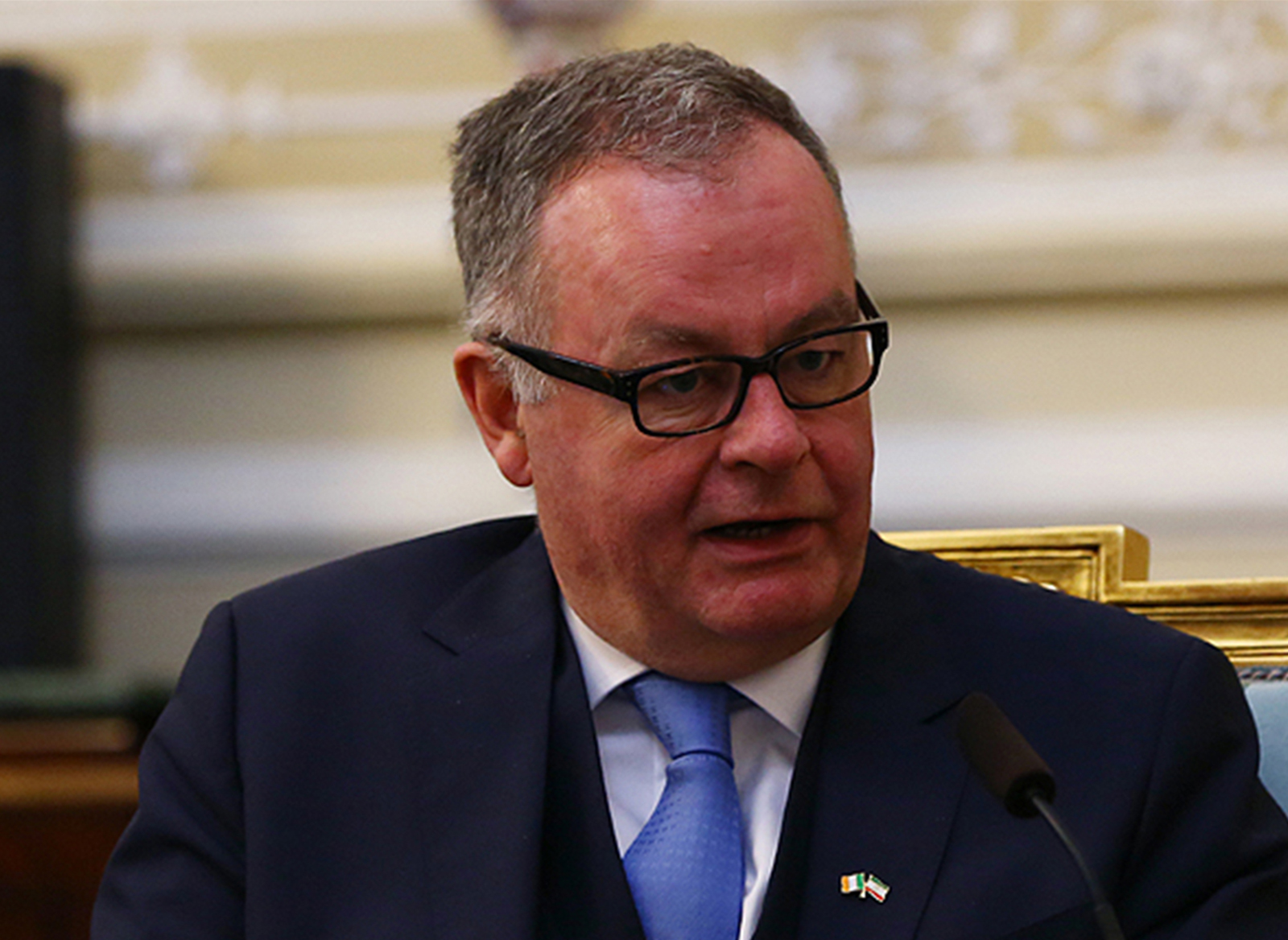 Mr. Brendan Ward joined the diplomatic service of the Republic of Ireland in 1985 and after he finished his law studies in Trinity College, the University of Dublin. He had diplomatic postings at the Irish Embassy in Beijing, Buenos Aires and Cairo and also served as Political Adviser to the first EU Monitor Mission in the former Yugoslavia in the 1990s and has served at Ireland's Permanent Mission to the OSCE in Vienna. In February, 2015, he began his journey as Ambassador to Ankara and as of August, 2015 and after delivering his credentials to President Rouhani, he continued his mission as Accredited Ambassador of the Republic of Ireland to Iran.
AVA Diplomatic's Exclusive Interview with Mr. Brendan Ward,
Accredited Ambassador of the Republic of Ireland to Iran
Interview by Mohammadreza Nazari
The reopening of the Irish Embassy in Tehran can mark a new chapter in expanding economic and trade ties between the two countries. Is there any plan for it to happen?
During the economic crisis Ireland had to close a number of diplomatic missions in 2011 and unfortunately Tehran was one. We are conscious that Tehran is a gap in our network of representation and I have been urging my government to look favourably at reopening. It is certainly our intention to have an embassy in Tehran, but I cannot give a precise date at present.
What areas can Iran and Ireland cooperate with each other in?
Cooperation is possible in a wide range of areas such as aviation services, agricultural development, the food industry, hotels and hospitality and scientific research.
Do the two countries know each other's potentials as they should?
The Iranian embassy in Dublin works to make Iran better known and to promote contacts between people. There is also a small Iranian community in Ireland who raise awareness of Iran. Unfortunately there are few Irish people living in Iran or visiting the country. This makes it difficult to identify potential projects for cooperation.
What collaborations are there between the two countries in agriculture, pharmaceutics and medical equipment?
A number of Iranian students are working in research in Irish universities in these fields, but there are no official agreements between our countries. We prefer to leave such collaborations to individual universities and companies rather than pushing specific areas of interest at the State level.
Do Irish economic activists have any plan to invest in various projects here, esp. in mining, petrochemical and energy sections?
Ireland is not a significant player in the fields you mention, but there are Irish companies active in support and supply. Decisions on investment are for the individual companies and would depend on the terms and conditions as well as the regional situation.
The chief of the Exporters Union of Ireland has asked at times for more opportunities to be created for Irish companies to explore their options. Will there be a seminar on introducing the Iranian market to Irish businessmen in the near future?
The Irish State agency for trade and investment promotion, Enterprise Ireland has a regional office in Dubai and they have organized a number of trade missions and exploratory visits to Iran for Irish companies. The recently held a seminar in Dublin for Irish companies which have an interest in the Iranian market and they are always available to offer advice to any company.
Do the two countries have banking corresponding relations?
None of the Irish banks have a presence in Iran and as far as I am aware no Iranian bank has a presence in Dublin. I believe most transactions are through banks from other countries.
How has the re-imposition of the US sanctions on Iran affected the Iran-Ireland ties?
Like other European Union Member States, Ireland remains supportive of the JCPOA and wishes to see it implemented. Ireland's official ties with Iran are unaffected by US sanctions, but it is possible that they will have an impact on decisions by commercial companies.
What are the most significant challenges that hinder the trade ties between the two countries?
There are various challenges such as distance, language, currency instability and of course regional political and security issues. However, for companies with good products and regional experience I believe our markets offer plenty of opportunities.
How strong can counterterrorism cooperation between the two countries be? Has there been any consultation between the two countries' officials?
Like Iran, Ireland has experienced terrorism in the past. We are strongly committed to the international fight against terrorism, but we have little direct cooperation with Iran in this area.